Velocitaters™ – Preserving vehicle history through photography and other media, while creating history with people.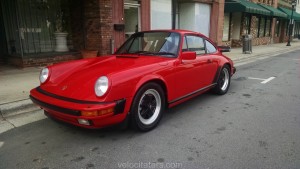 Trains, Planes, and Automobiles!
Vehicles: If you want exposure to different types of vehicles then you have come to the right place.
My goal is to discover more about the transportation world we live in. I want to share information I have gathered, and more importantly, learn more from others as this site builds. My desire is to become connected to people with the same interest and to know about the history of how we ended up with the advanced contraptions we did.
Goals!
Education: To expose my audience to vehicles that they never knew existed. To share with them from my adventures, experiences. I always wanted to learn more about the vehicles in this world and wish to create a medium to speed up the process for others.
Community: To enrich people's lives by connecting them together through the world of vehicles. Connecting like-minded individuals and businesses together within the community, who exhibit the same passion for vehicles.
The Corbitt Preservation Association: I had been asked to join a few car groups in the past, but I declined. I was looking for something more meaningful – one that hits home. It wasn't until I was literally walking to the car to head home when I started to browse at a table. This was at the 2nd Annual Fires Truck show in Spencer, NC sometime in June this year. My wife had taken some pictures of an old truck propped behind the vendor tent. Corbitt? What is this I wondered? I found out about the schedule of their next truck show, but most importantly, these trucks were local to North Carolina. A few weeks later I started to look into the group and realized this was what I was looking for.
This group of people is passionate about the history of the Corbitt Trucks. It isn't just a machine – it was a way of life. Many people here in North Carolina don't even know about them and their unique story.
My mission is to help spread the word about these beautiful trucks, and preserve their legacy.
If you have any interest, please join their Facebook group at The Corbitt Preservation Association to find out more.
Stephen C. Hodge
One of my new favorite songs by an awesome group: